Hi, it's been quite a while since I last updated my blog, particularly after I have given birth to my first baby

Jasper Boy

in July 2008. Since then other than the time spent at my work place, 99% of the remaining hours are for him. It has become my obligation to make sure that he is fed well, his pampers are changed whenever needed, he is taking bath 2 times a day, that he is taken to pediatrician for injections based on the tabulated schedule and make sure he takes his full course of medications when he fell sick. But other than those,

Jasper Boy

is a pretty lovely boy. He likes to smile a lot! Though he can be mischievous sometimes.

I have gone through a life transformation since the day

Jasper Boy

has come to this world. I have lost most of my freedom and 'time for myself', but thank to God deep from my heart that He has given me a healthy and lovely boy whom I treasure so much! I would also like to thank my husband a lot that he has been a caring and supportive husband during my pregnancy. He sometimes had to switch his role to an entertainer to please me. Not only that, my whole family members were there for me when

Jasper Boy

gave the sign that he was ready to come to this world and join us as a new family member after a long long wait for 9 months. I love you all, and

Jasper Boy

, mummy will love you forever! Muak!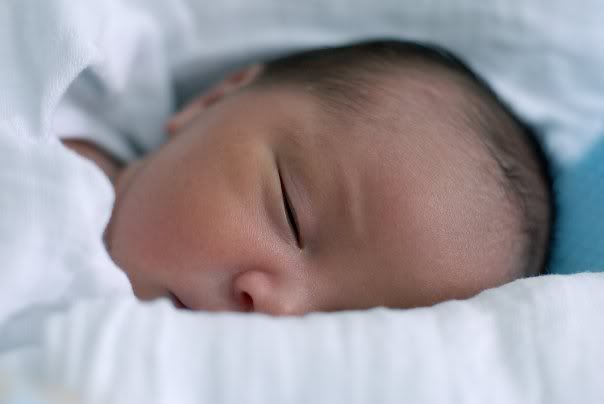 Jasper Boy

- 6 months old

Jasper Boy

- 1 year old
Jasper Boy

- now