I used to have serious blackheads and whiteheads problem in few years back. I went for facials at different places, and tried many skin care brands i.e. SKII, Kose, Nuskin.... Who knows, the more stuff I tried out of deperations, the worse my skin conditions became.
During the time, there was a new beauty salon opened in the Times Square shopping Mall at KL, and there was a first trial promotion at RM49.90 on facial treatment worth RM198 at normal price...Mmmm........I've forgotten what that treatment was called.
After the trial session, as usual, the beauty consultant tried to 'demonstrate' her best selling skill, pushing me to sign up their facial course. Out of desperation, as I have mentioned, I have taken up an intensive course worth RM688 which consist of 3-times treatments which according to the consultant I have to attend the 3-times treatments for 3 days consecutively. Also, they have given me a set of a set of new products as my free gifts in signing up the course i.e Seeweed cleansing Gel, Soothing & hydrating Lotion (mist) and most importantly, the Skin Action Sebum Gel, which is the most crucial tool to tackle my blackheads and whiteheads problem. Amazingly, my skin started to recover after the 3-times treatment! I could see and feel the difference so much. Since then, I have been relying on this product.
In fact, I have tried to switch to other brands before as I told myself that I should not fully rely on solely 1 brand. But others products seem not as good, especially on tackling blackheads and whiteheads problems.
Range of Cellnique products that I'm currently using for my daily basic skin care regime :-
1. Seeweed Cleaning Gel - RM89
2. Soothing & Hydrating Lotion (mist) - RM79
3. Skin Action Sebum Gel - RM139
4. Advance Bio-Renewal Masque (scrub) - RM159
(check out
http://www.cellnique.com
for more...)
As for facial package, for budget control, I would normally sign up the premium package (if i still remember the name correctly), at RM1,500, once a year and plan the utilisation for that particular year (there are a lot other treatment packages available for choices as well). How many times facial treatment would that be? I think it's about 13 to 15 times. This very much depends on the treatment done everytime I visit the beauty salon which the beauty consultant is supposed to provide advice based on my skin condition/problem at that point of time.
So now, before I manage to discover a better brand for my skin, think I'll stick to this for a while more.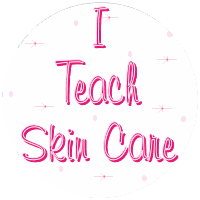 Some info about blackheads and whiteheads which I managed to find from the web:-
Definitions
Blackheads, also known as open comedones, are follicles that have a wider than normal opening. They are filled with plugs of sebum and sloughed-off cells and have undergone a chemical reaction resulting in the oxidation of melanin. This gives the material in the follicle the typical black color.
Whiteheads, also known as closed comedones, are follicles that are filled with the same material, but have only a microscopic opening to the skin surface. Since the air cannot reach the follicle, the material is not oxidized, and remains white.
How do blackheads and whiteheads form?

Blackheads are the slightly different sibling of zits, and like zits, squeezing them can be addictive. Composed of the same oil, or sebum, that contributes to the production of pimples, blackheads result from a building up of this oil in pores – the difference in appearance is the result of the blackhead's exposure to the air, the reaction of which with the oil causes the trademark black color of these blemishes.
Simple tips for removing blackheads
Attacking the source of the problem!
A good cleansing routine is one of the best ways to remove blackheads, as it will help wash away excess oil and dead skin particles.
A gentle cleanser is a good choice as it won't dry out the skin excessively (which results in the production of even more of that nasty sebum!).
Combined with the use of a gentle exfoliant, which will help remove old skin cells, this is all you need to help keep your skin blackhead free.
How to get rid of blackheads that are more stubborn?
Aggressive manipulation of the skin is never good, and so tips for removing blackheads include above all else a gentle touch. Before attempting to squeeze a blackhead, open up your pores by steaming your face, and then use a blackhead remover or some clean tissue to remove the blockage. Remember – the best way to remove blackheads is to be gentle! An overly heavy hand will only force the blockage deeper into the skin, causing dreaded zits!